Drecom establishes business and capital alliance with Madorca Inc.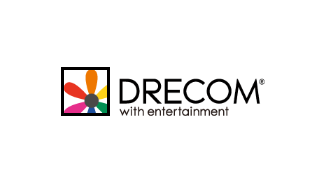 October 8, 2021 - Drecom Co., Ltd.(Head office: Shinagawa-ku, Tokyo; President and CEO: Yuki Naito) entered a capital and business alliance with Madorca Inc. (Head office: Seoul, Republic of Korea; CEO: Na Jiung) and agreed to collaborate in the development and operation of mobile games. The new mobile game "mikonote", which has been developed under the collaboration, will be released this winter.
1. Purpose and Details of the Capital and Business Alliance
Drecom aims to further expand its mainstay game business and focus on expanding its presence not only in the domestic market but also in overseas markets, aiming to become a global-scale mobile game developer and operator. In the midst of these efforts, we have positioned collaboration with excellent game development companies that complement Drecom's weaknesses as an important strategic means. Especially, based on the belief that cel-shading will become mainstream in mobile games in the future, we have been seeking collaboration with development companies that have strengths in 3D graphics technology based on console technology.
Madorca has strengths in cel-shading 3D technology, possesses its own engine, and has been developing high quality games with a small number of elite staff under its excellent management.
With the aim of increasing the probability of "mikonote" becoming a global hit and further strengthening the relationship, the two companies have established a capital and business alliance.
2. Overview of Madorca
Company name: MADORCA Inc.
CEO: Na Jiung (Zhixiong Luo)
Establishment: October, 2014
Location: 311 Daeryung post tower 2nd, Guro-dong, Guro-gu, Seoul, Korea
Web site: http://madorca.com/
Founded in October 2014 and headquartered in Seoul, Korea, Madorca is a mobile game development company that specializes in the development of subculture games targeting the Asian market, particularly Japan and China. The company has extensive experience working with Japanese game companies and is a fast-growing game development company with a reputation for the high development capabilities of its small, elite development team.
3. "Mikonote", the first new work under the collaboration, will be released this winter.
"Mikonote" is a mobile game developed by Madorca, with development cooperation and domestically published by Drecom. Based on the concept of "living under one roof with a shrine maiden," the game allows players to enjoy living with shrine maidens depicted in 3D. The game will be released this winter as the first in a series of new games under the cooperative framework. For more details, please refer to the PR release to be distributed on Friday, October 8, 2021.
https://drecom.co.jp/en/news/2021/10/20211008-01.php