"Sports3", a project to make the sports industry more sustainable through "Web3 x Artists" is releasing its first NFT sales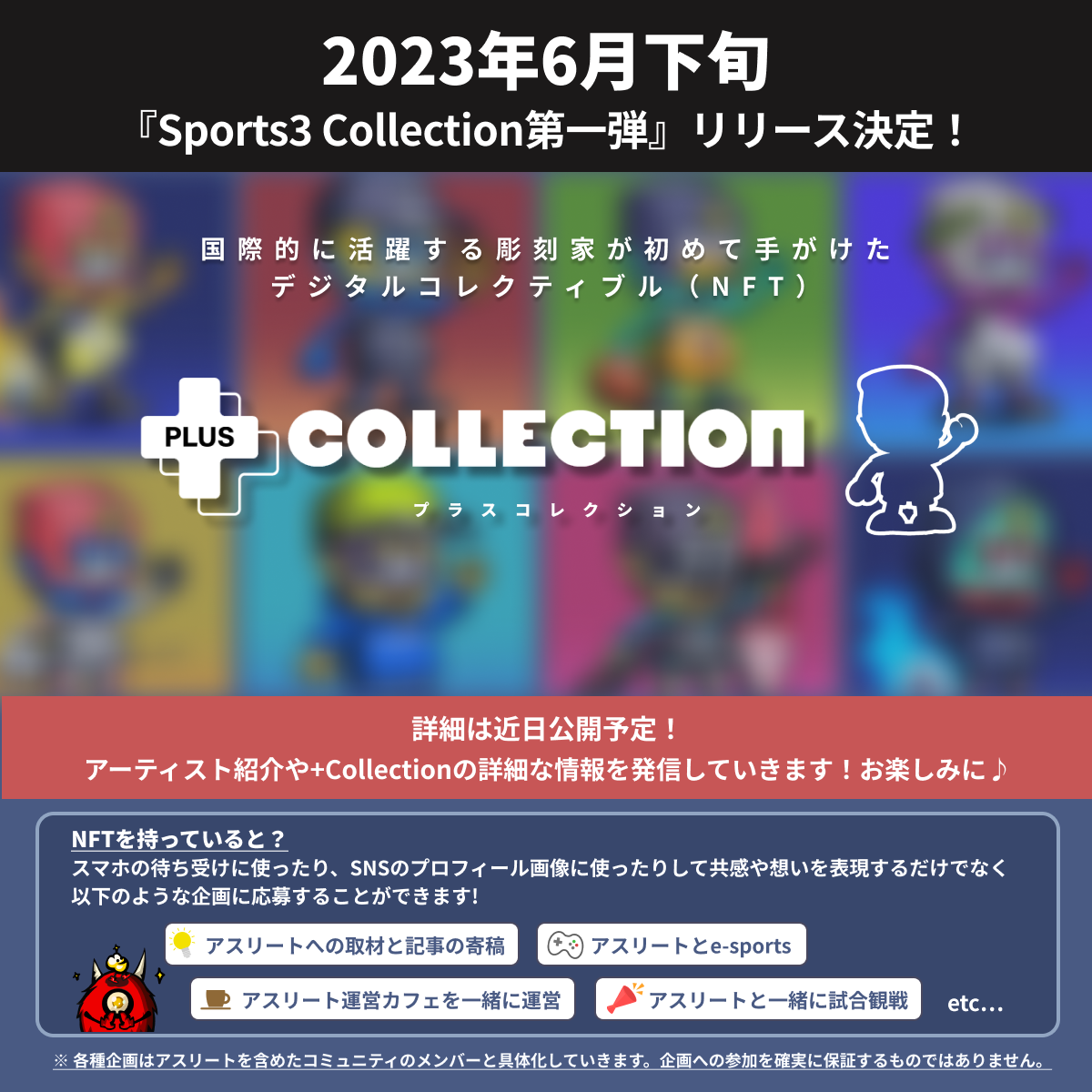 Drecom Co., Ltd. (Headquarters: Shinagawa-ku, Tokyo; President and CEO: Yuki Naito) and WIN3 Co., Ltd. (Headquarters: Shibuya-ku, Tokyo; President and CEO: Yuki Ota) is pleased to announce that the two companies that formed the partnership of "Sports3" earlier in February will be selling the first NFTs.
Sports3 is a project initiated by Yuki Ota that aims to enhance the sustainability of the sports industry through Web3 x Artists.
The project forms a community where athletes and supporters actively interact both digitally and in real life around a digital collection (NFT) created by world-renowned artists.
After the community was established, 33 spaces were held over a 3-month period led by Yuki Ota, Sports3 Passes (NFT) were issued to participating athletes, and real-life support events were held. In late June the first digital collection (NFT) will be available for purchase to the general public on the Polygon chain.
Various benefits are planned for holders, including the experience of supporting athletes participating in Sports3 with other athletes and supporters, e-sports experiences with athletes, ticket offers and other benefits.
The art will be created by world-renowned sculptor Kotaro Yamada. The theme of the art is "Sports3 x Diversity" with the title being "+Collection". Yuki and Kotaro will hold a Twitter space on June 6 (9:00 JST) to discuss their thoughts on the artwork and the story behind its creation.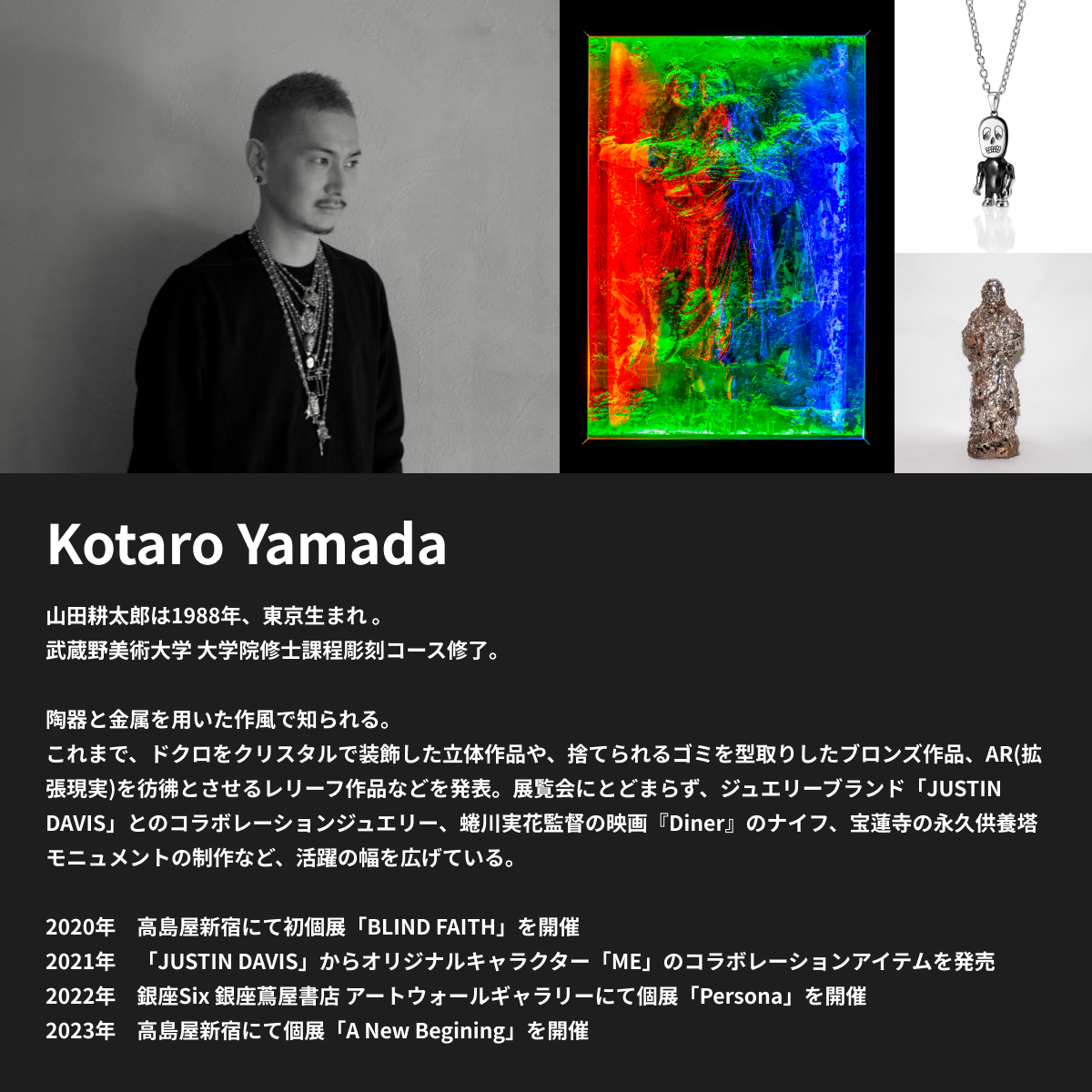 Starting June 5, there will be a distribution of AllowList, that gives priority/free/discounted purchase rights for "+Collection" for Sports3, to the community and influencers who share similar views with the concept. The latest information will be delivered through our official account and Discord (chat tool), so please follow us and join us. We are also planning to hold real events to celebrate the launch, so please stay tuned.
■Sports3 Official Accounts
Official Website: http://sports3.fun/
Official Twitter: https://twitter.com/sports3official/
Official Instgram: https://www.instagram.com/sports3official/
Official Discord: https://discord.gg/sports3
Current Sports3 "First Real-Life Support Event!"
The first real event was held to support Haruka Kitaguchi (joined Sports3 in April 2023) who participated in the Seiko Golden Grand Prix (https://goldengrandprix-japan.com/) held on May 21, 2023.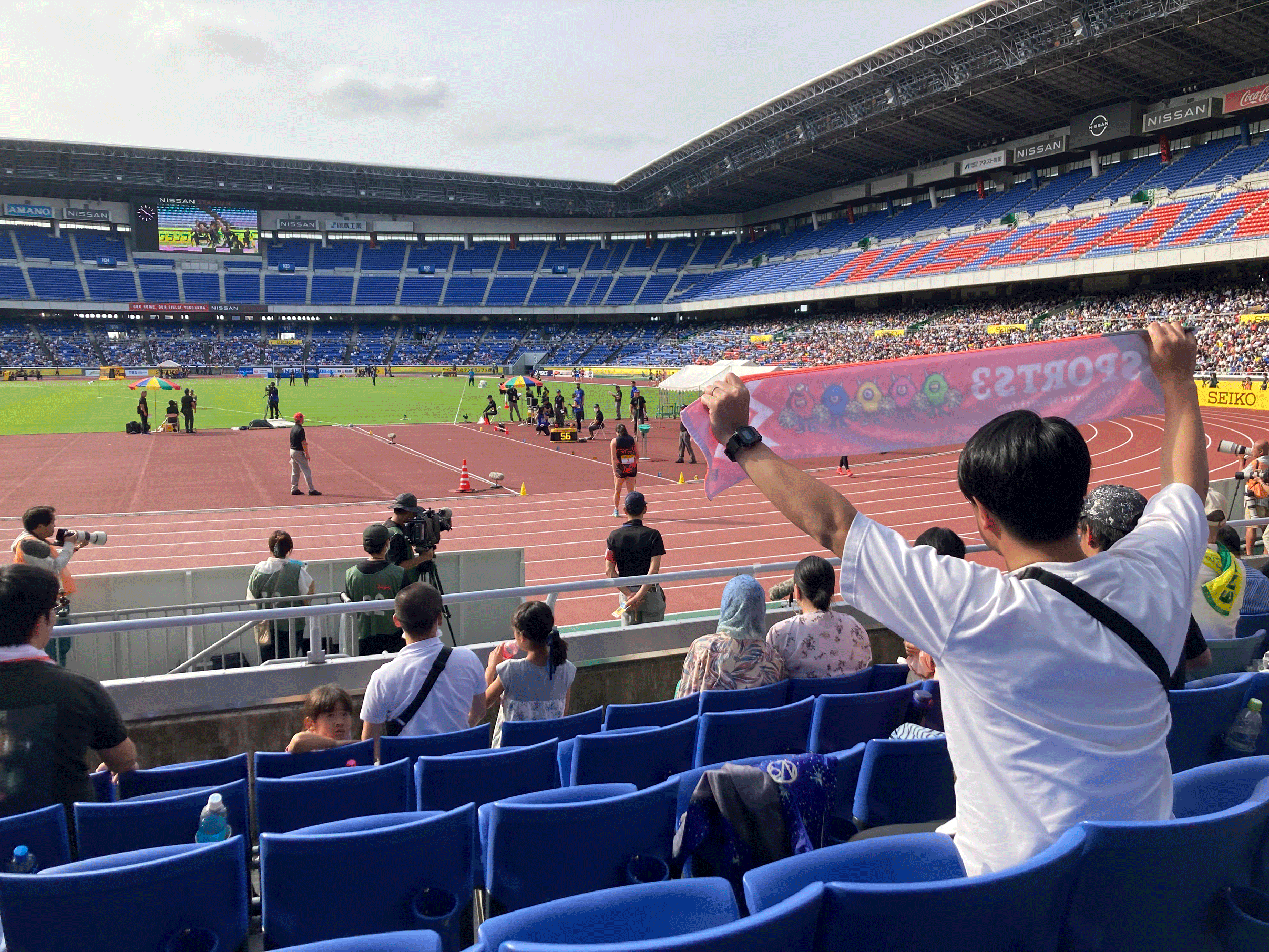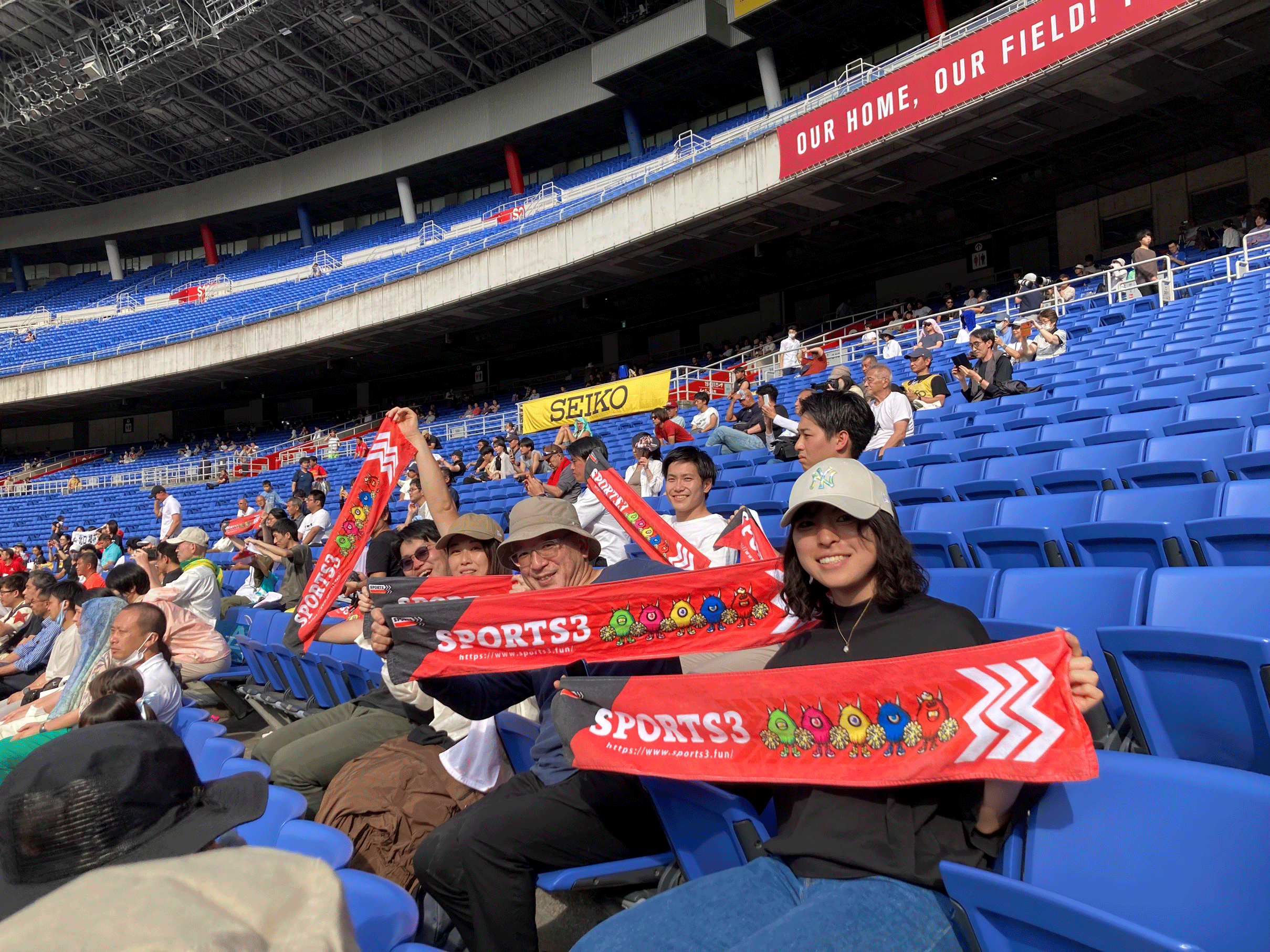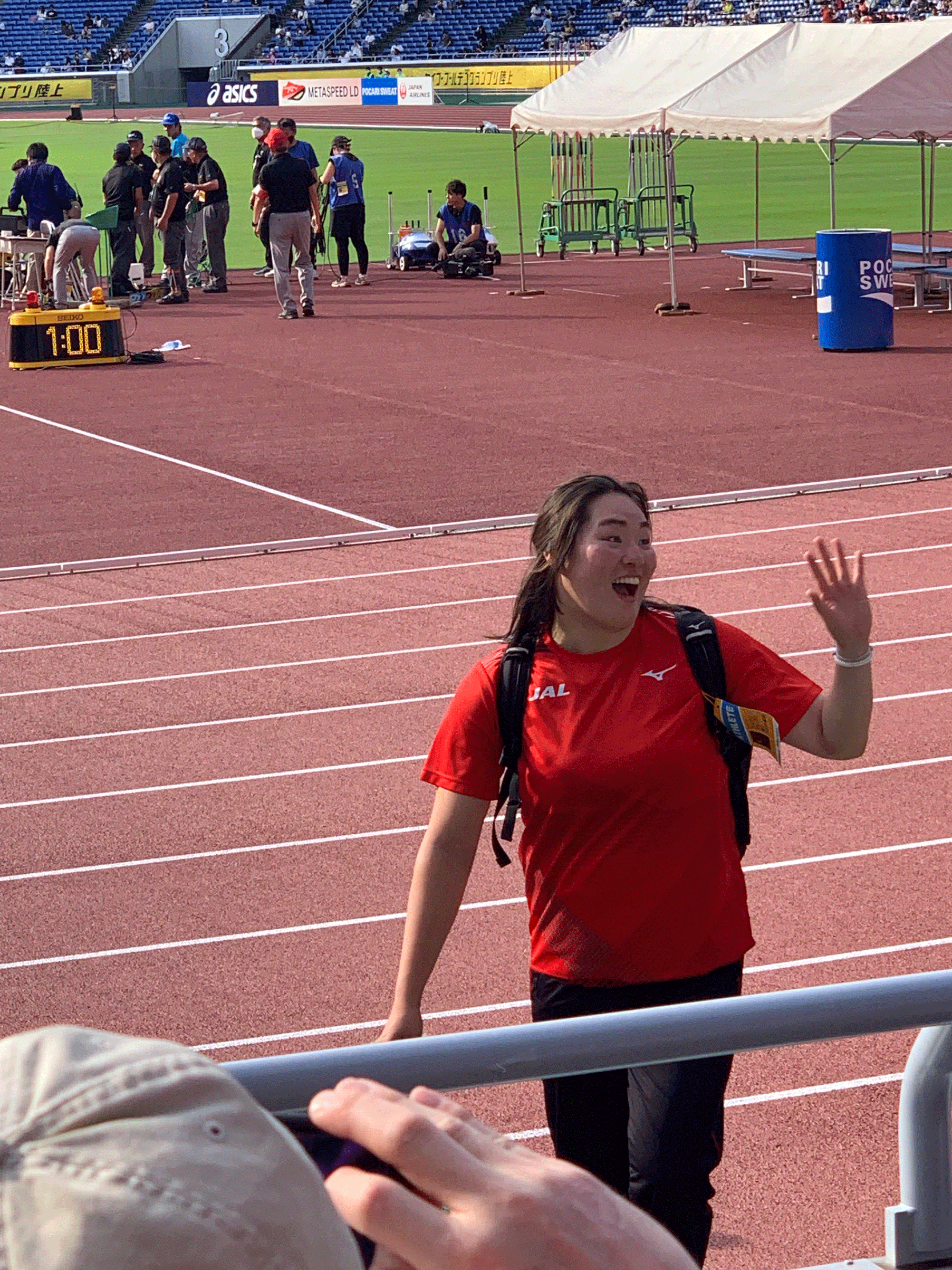 It proved to be a valuable opportunity for athletes and supporters to connect with each other in the Sports3 community and share the joy of cheering on athletes who have become closer to each other. It was also a great opportunity to meet in real life with members who had only met online, strengthening the bond of the Sports3 community.
■Comment from Haruka Kitaguchi
For our first real event, it was great to have athletes and supporters to cheer us on! I also want to say thanks for the Sports3 towels, we were able to find the community right away!
Sports3 will create unprecedented opportunities for more proactive supporting experiences, such as realistic supporting events like this, supporters interviewing athletes and contributing articles, and supporters participating in a one-day café run by athletes together as managers.
Through these opportunities, athletes will have a chance to learn how to make an impact on society through means other than winning competitions, and thus gain a broader perspective on their future careers. We believe that supporters will be able to enrich their lives through deep support for athletes' activities while utilizing the experience and skills they have cultivated.
■About Drecom Co., Ltd.
Address: Shinagawa-ku, Tokyo
CEO: Yuki Naito
■About WIN3 Co., Ltd.
Address: Shibuya-ku, Tokyo
CEO: Yuki Ota
■About Web3 Projects
We at Drecom view Web3 as a"dispersible internet service using tokens." We believe Web3 will be having a large impact in the internet industry.
With this dispersible internet service using tokens, it allows us to elevate users from 'service users' to 'service collaborators.' It also allows the provided value to be maximized through the token ecosystem that utilizes the service, creating a noticeable differentiation from existing internet services.
We see these innovations as a business opportunity, and will progress the project on the basis of operating a dispersible internet service using tokens.